Best wishes from Alukov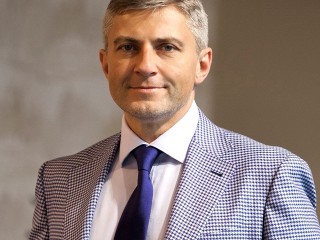 CEO of Alukov, MR. Jan Zitko
Dear Customers, Business Partners and Employees,
It is my pleasure that we can all meet together at least this way at the end of this year.
It was exceptional for us in several ways. We have managed to build a new Research and Development Center at our headquareters in Orel, we have doubled production capacity at our Hungarian manufacturing plant near Budapest, and we have also seen sales growth in Central and Western Europe but also in the US. Alukov now has 18 companies around the world and furthermore we deliver to 24 other partners around the world through our association IPC Team. Alukov has become a global and multinational company. I thank everyone very much for this cooperation. Our work and products transcend borders and affect the standard of living of people around the world. They bring joy, fun, new space, comfort and safety. This is how we fulfill our slogan "Complete your home…".
But my the greatest pleasure comes from our staff. Thanks to their outstanding work, Alukov has received many awards for its products this year. The GRAND PRIX award at FOR HABITAT, the honorary recognition of the FOR ARCH International Building Fair, has become the award-winning Czech leader for the Region and some other awards, such as the Golden Semicolon in the field of corporate print materials. At the end of the year, I was awarded the Golden Lavender Order of the Czech Republic. I appreciate all the acknowledgements because I understand the effort and the human hard work behind them. I am sure that next year more awards outside of the Czech Republic will come our way as an appreciation of our mutual cooperation. For you, our customers and our business partners, this is a positive sign that our products and services are still highly demanded and top-class quality. And that is our mutual mission, our common vision.
I look forward to seeing you all - employees, customers and business partners in the coming year, and allow me to wish you all the best to new year. I wish you many joyful and successful days, strong health and peaceful Christmas holidays.
Jan Zitko
Chairman of the Board, ALUKOV, a.s.,
Chief Executive Officer and Founder of the Company